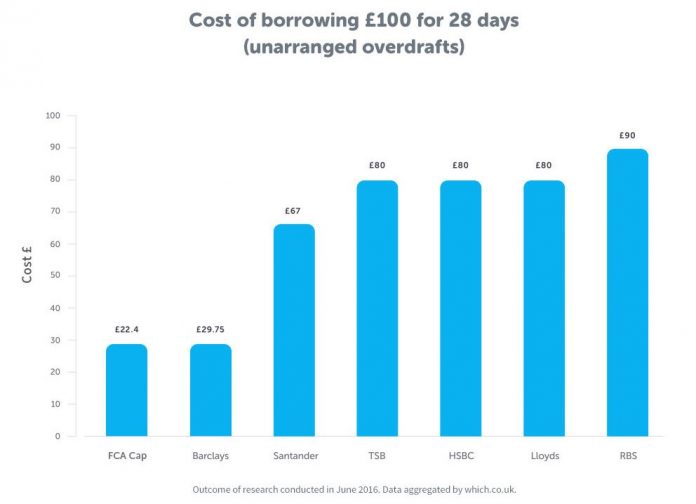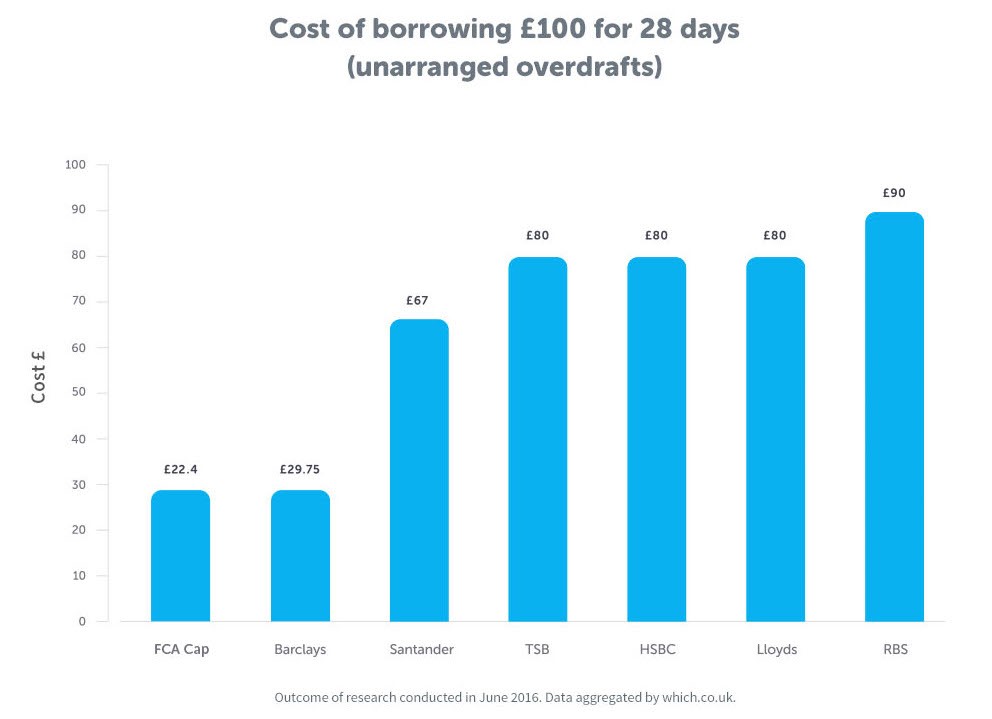 Watchdog group slams banks, compares cost of overdrafts vs. payday loans
How much do you think you should pay to borrow £100 for 28 days? Does £80 to £90 sound fair to you? How about you throw an arm or a leg in too, eh?
According to new research from Which?, that's how much you might have to pay (minus the body parts) if you dip into your unarranged overdrafts. Different banks charge different rates – check out the chart below to see how yours compares: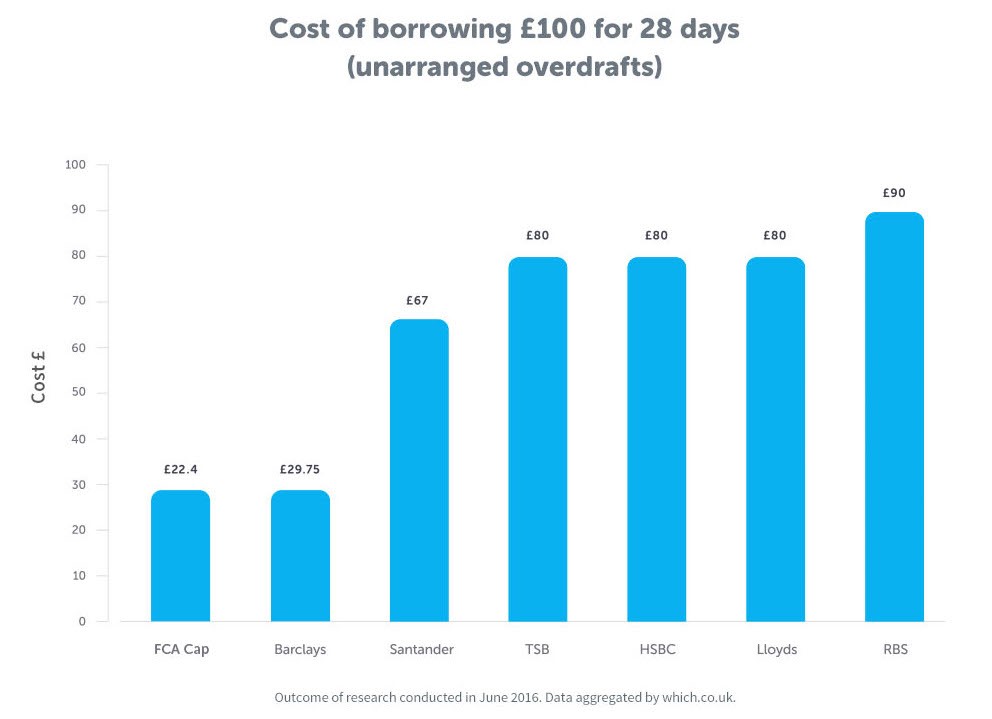 You see the 'FCA cap' at £22.40? That's the maximum amount the Financial Conduct Authority allows payday loan companies to charge someone borrowing £100 for 28 days. That means payday loan companies – those guys with 1000%+ representative APR – could be a cheaper option than some unarranged overdrafts. We'll let that sink in for a moment.
? ? ? ? ? ? ?
Collected yourself? Cool.
The good news is, this research hasn't gone unnoticed by the powers that be.
In an interview with the BBC, Andrew Tyrie, chair of the Treasury Select Committee, said he's written to 13 High Street banks to ask them to be more transparent about their fees.
"Consumers need to know what they are being charged for their bank accounts, especially their overdrafts," he told the BBC. "At the moment, they often struggle to find out."
If you do find yourself in need of emergency cash, there is another option besides dipping into your unarranged overdraft or taking out a payday loan. Drafty is a new way to borrow, that considerably cheaper than the options Which? outlined above. If we add Drafty into that chart, you'll see we're waaaaaay down there when it comes to borrowing £100 for 28 days, costing only £5.04.
Drafty is a fee-free way to get the cash you need. There's no fee for applying, repaying early, transferring the money to your account…nada. What you see is what you get. Here's a representative example of how Drafty works:
Annual Interest Rate: 65.7% (Fixed)
Total amount of credit: £1,200
Representative APR: 89.7%
Total amount repayable: £1601.40
Want to give us a try? Go to Drafty.co.uk to apply for an account!